Look up, Look down...but not too far down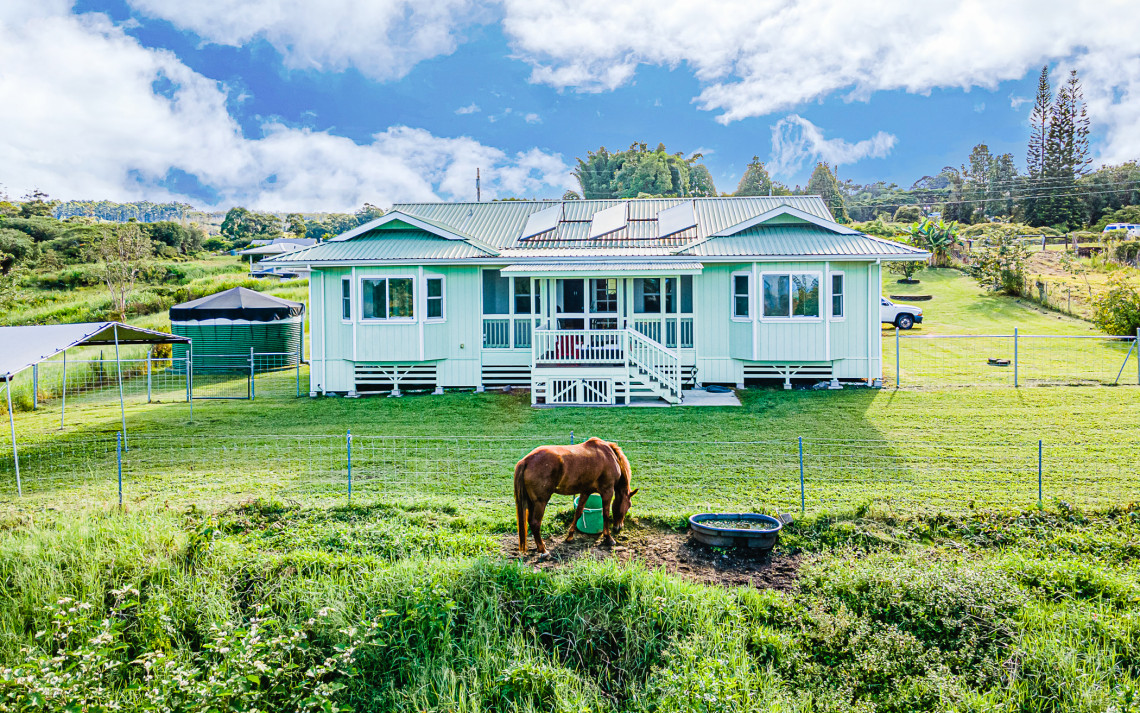 Pictured Home: 183 Alawaena St, Hilo
It's Breast Cancer awareness month. After my recent surgery and recovery, it seems I missed the quarterly update for the third quarter of 2022. We'll be at the end of the year before you know it but it's really the time period between July and September that the market started to shift. Much of the change came as a result of talk...talk of inflation and recession along with the reality of rising interest rates. I decided to take a look at the numbers for that period, focusing on Hilo and HPP to determine if things are really changing in East Hawaii.
During the 1st quarter of 2022, there were 35 homes listed in all of 3-2 (Hilo). Hawaiian Paradise Park had 41. There are now 76 homes for sale in Hilo and 58 in HPP. This number must be added to those under contract (technically still active). This increases the active inventory to 129 in Hilo and 228 in HPP. During the time mentioned, 76 homes moved to closing in Hilo with a median price of $699,000 up from $670,000 during quarter 1. In HPP, 77 closed vs 80 during the first quarter. The median sales price was $480,000 vs $598,000 in the first quarter. When I extrapolate the numbers, this means that the theoretical demand for Hilo over the next year will be 352. HPP demand would land at 228. This is a decrease from quarter 1 projection but it's still very clear that demand continues to outpace supply.
Here's a fun fact. An oceanfront home in HPP sold last month for over $1.5 million with another moving to close for even more. Oceanfront homes and licensed vacation rentals are still in high demand by off-shore buyers. While rising interest rates may seem negative, there are positives in the market. Sellers can still expect good activity.
Loan Limits Increasing
The conforming loan limit recently increased to $1,073,000. This makes loans more attractive even at a higher price point. Local buyers can once again compete with mainland buyers especially for median priced properties.
Here's another fun fact. We constantly hear that mainland buyers were the cause of the run-up. In fact, about 76% of homes sold in 2021 were purchased by Hawaii residents. Nui tracks this for Team Nakanishi and found about the same numbers in East Hawaii. Remember when COVID began (yuck)? Most REALTORS® thought we'd starve. And yet, unprecedented interest rates along with folks fleeing the cities and the mainland really did push the market into overdrive.
While interest rates have risen, they have actually simply moved toward a normal range. It's impossible to time the market. One way for buyers to mitigate rates a bit is to ask your lender about a temporary buy-down of the interest rate. Request that the seller pay for it. This will initially help and hopefully rates will come back down. Supply constraints still favor sellers and price reductions are happening but it's probably not a good idea to sit around and wait for a market collapse. We still need about 3 times the current inventory to meet demand in Hilo. We need two times as much in HPP. Truthfully, the best advice is to keep looking up without focusing on things coming down.