Your Own Little Resort in Hawaii
Even before Airbnb, running a little inn was in. Opening your space to travelers has afforded people the opportunity to earn money where they live while meeting interesting people from around the globe. Travelers have come to embrace the small, quaint, intimate and friendly lodgings as those you find in a small inn or bed and breakfast.
It is important to note that hotels and resorts did not suffer much in the rise of bed and breakfasts and they continue to flourish still in the shared economy. That is because there will always be plenty of travelers who prefer the amenities and privacy that only resorts can offer. They want the pool, the walkable grounds, and mostly, the idea that they are not intruding on someone's private domain.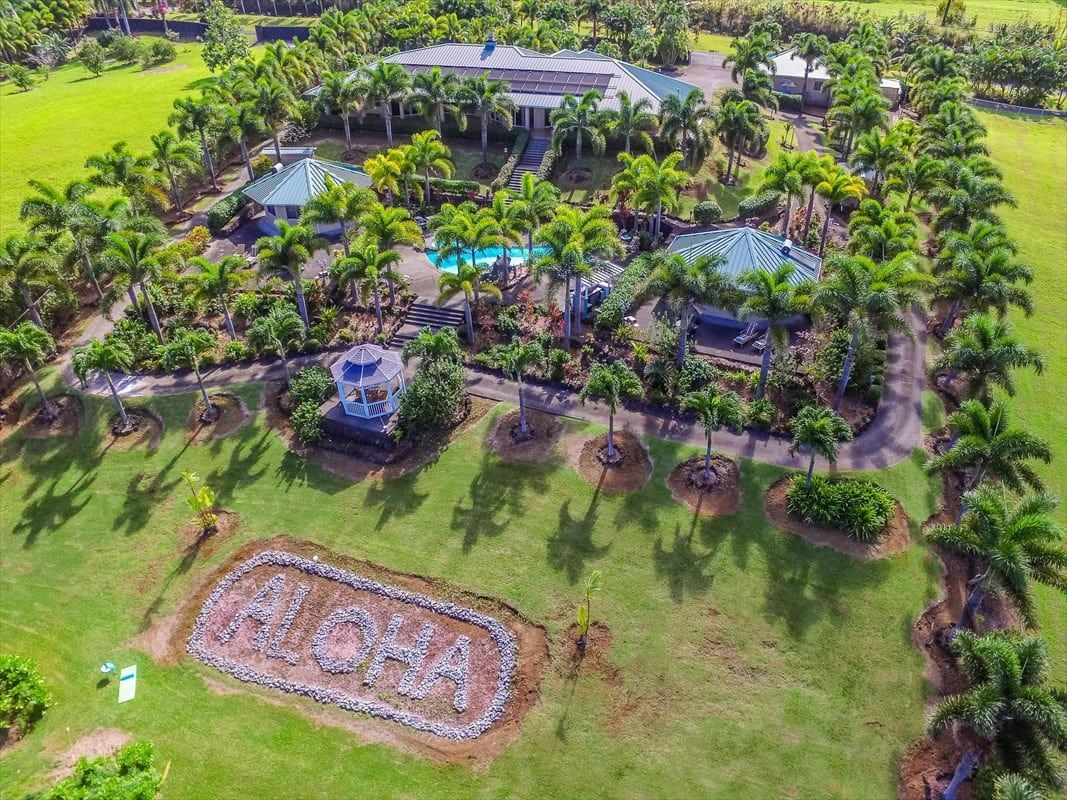 Enter Lai Nani
Lai Nani is an oceanfront estate, located on the Hamakua Coast of the Big Island of Hawaii, that is the perfect hybrid of resort vacation and Airbnb-like homey experience. The property boasts all the fancy amenities of a high end hotel such as private detached cabanas and a salt-water pool with waterfall. The 2 acre property has strolling paths through the gardens that rival the Umauma Botanical Gardens just across the street. It feels resort-y but all the while, you are really enjoying a private 2 acre estate.
Suprise!
The main home (presumably the host's space) has every luxury and comfort you need including a huge kitchen, expansive lanai and built-in barbecue bar for entertaining. The guests spaces (also well-appointed) are away from the main house and apart from each other but have full access to the shared spaces.
A few photos of inside the main home. For a full slide show tour go here.
But wait! This isn't just a great place to stay even though it has earned nearly a 5 star rating through Booking.com. This property can actually be yours because the Lai Nani has just been offered for sale*.
This luxury estate property could be your own private get-away where you host your friends and family. Everyone will have their own private space to enjoy, only running into each other if you want to.
Always dreamed of running an inn? Though the vacation rental business is not included in the sale, you could create your own business and run it as a mini-resort, hosting high end travelers from around the globe.
We have many ways to view this property online but one of the newest ways is through Matterport in which you can be in control of virtually walking through the main home. You can also choose to see the entire floor plan as if peering through the roof. It's pretty amazing and worth a look for the Matterport experience alone.
If you dream of running your own mini-resort in Hawaii, give us a call. We are here to help make it a reality.
*The vacation rental business side of Lai Nani is not included in the sale.