The east side of the Big Island harbors a sweet little stretch of ocean front that benefits greatly from the thermal ducts coming from our famous volcano Kilauea Iki. The area can be accessed from the Pahoa-Kapoho Road and goes all the way down to the newly remodeled Poho'iki Park and boat ramp and is remote from the normal work-a-day life of Hilo.
The north part of that stretch is called Kapoho and is about as idyllic as a tropical paradise gets. Its lack of a white sand beach is more than made up for in several spots where water is warmer than the usual ocean temperature (which is already nice).
The time in which Pele pointed her finger at Kapoho in 1960 was a bit dramatic but the results have made the area popular as a tourist destination as well as a great place to live. Residents and tourists alike enjoy swimming in Champagne Pond, snorkeling in the Wai'opae Tidepools Marine Life Conservation District, or taking a dip in the Warm Ponds down the street.
Anchialine pools dot the whole area of Kapoho giving some residents their own heated swimming pools.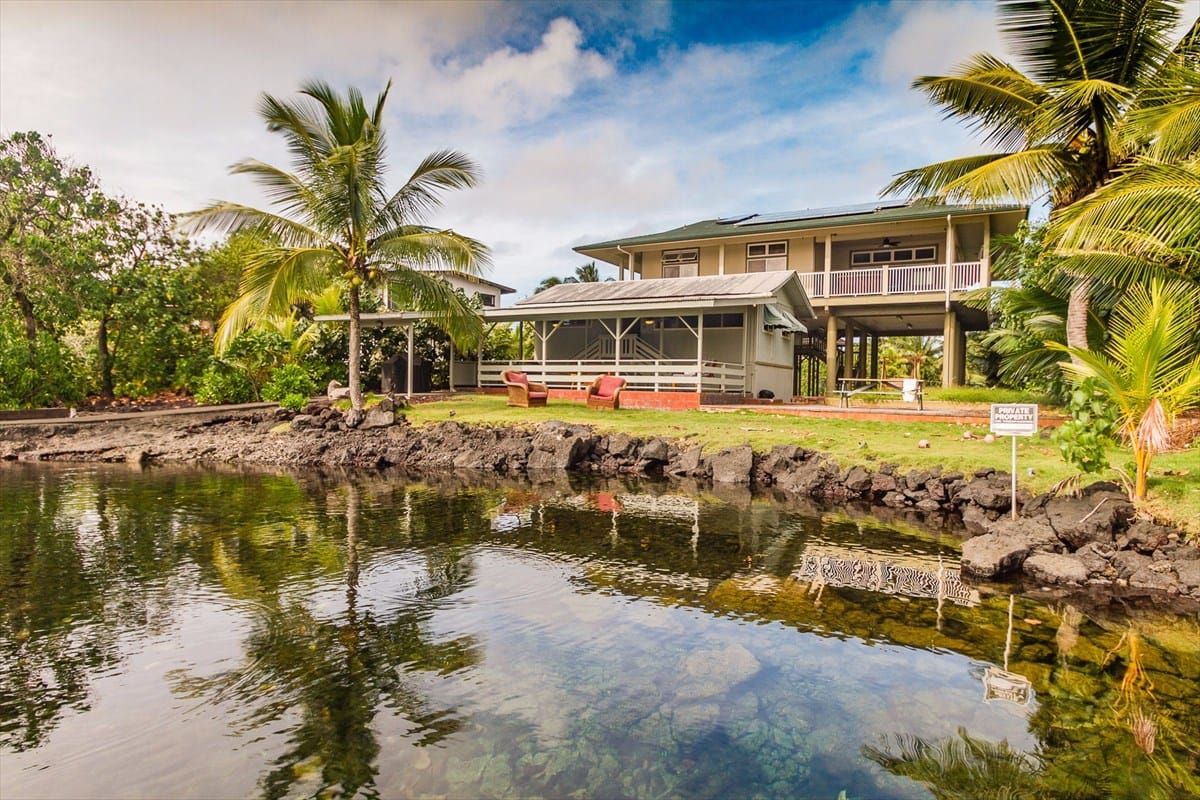 Many people love to bicycle around the two neighborhoods that make up Kapoho. It's safe and shaded and can lead to interesting places to hang out. It's also a great way to meet your neighbors.
Owning a home in Kapoho is definitely part of east Hawaii's affordable paradise. Take a look at a a few listings we have in the area. You'll agree there's a lot to love at a price you can afford.