Staging Helps Sellers Sell Better.
You've decided to sell your home. Congratulations! That is a big decision.
Presumably, you want to get the most money for your biggest asset but I think it's fair to say that as awesome as your house is, it's going to have some competition.
So what's the best way to increase your margin? Simply making sure your home shows better than any other home on the market. I'm going to be frank. You really can't skimp on this.
Cleaning and de-cluttering, of course, is the best start and you'll want to make sure all surfaces gleam before the photographer arrives.
But you may also want to consider a professional stager. For a fee, a stager can use her artistic eye and expertise to rearrange your living space so that it appeals to the most buyers. The right stager will make you want to stay.
Take a look at some before and after shots of homes that got the magic makeover from our own professional stager.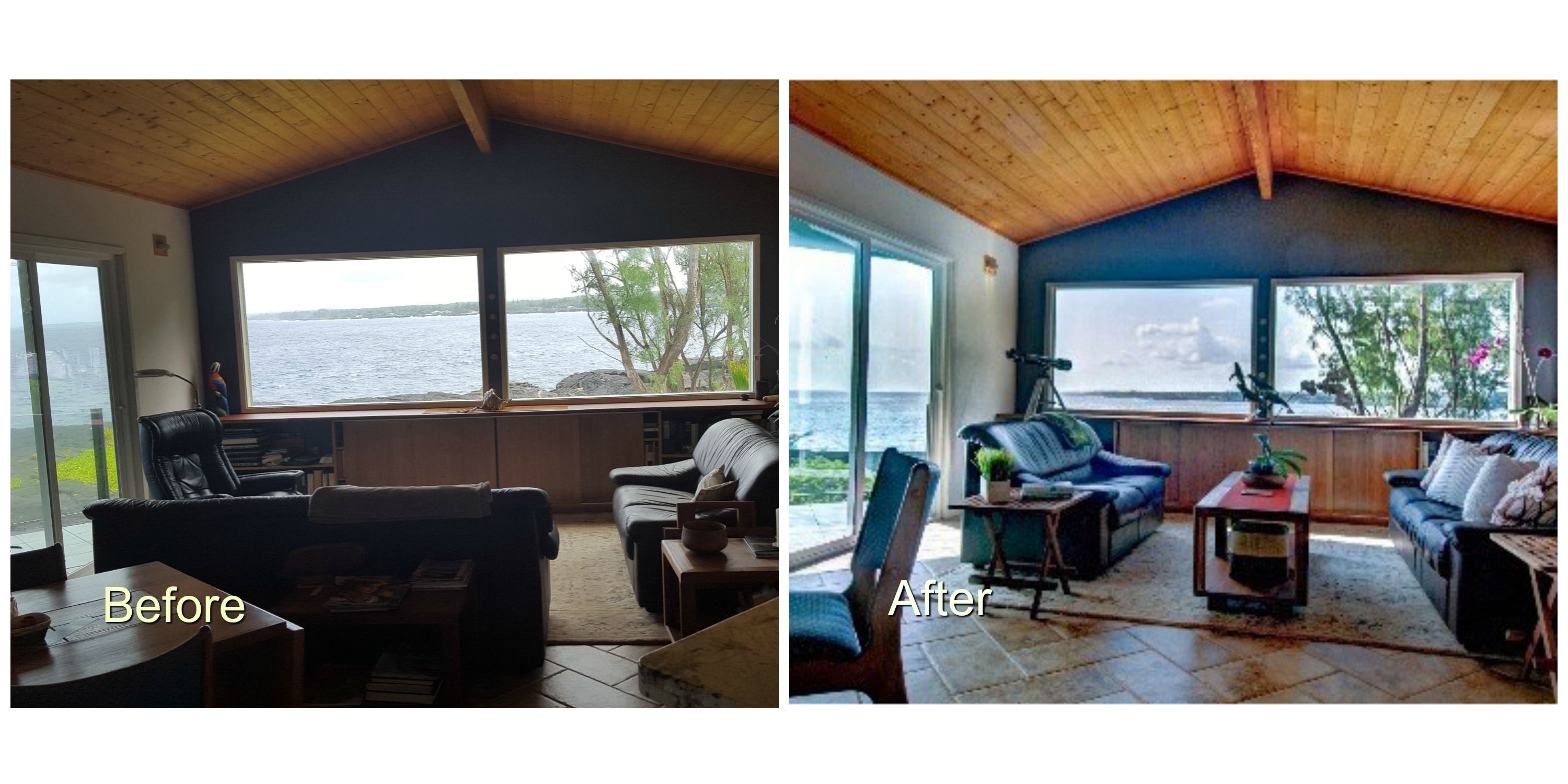 This living room had the sofas arranged to take advantage of the beautiful view but they also blocked off the line of sight from the rest of the space. Note the telescope added to remind buyers of all the stargazing and whale watching that could be done from this window.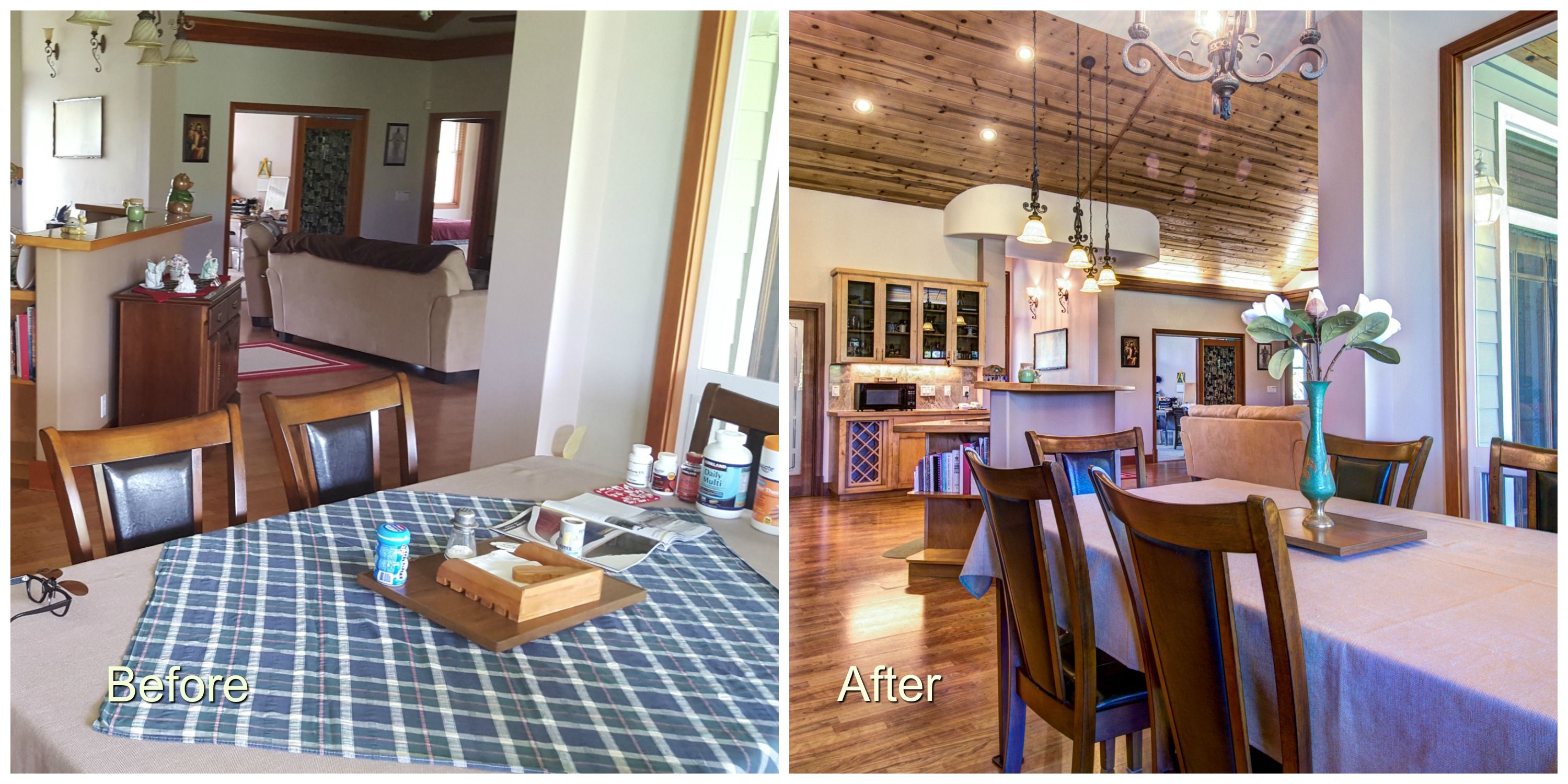 In this dining area, the table was turned to fit the nook better and to flow into the adjacent room. Superfluous furniture was moved out and the table was set to look like it is waiting for guest.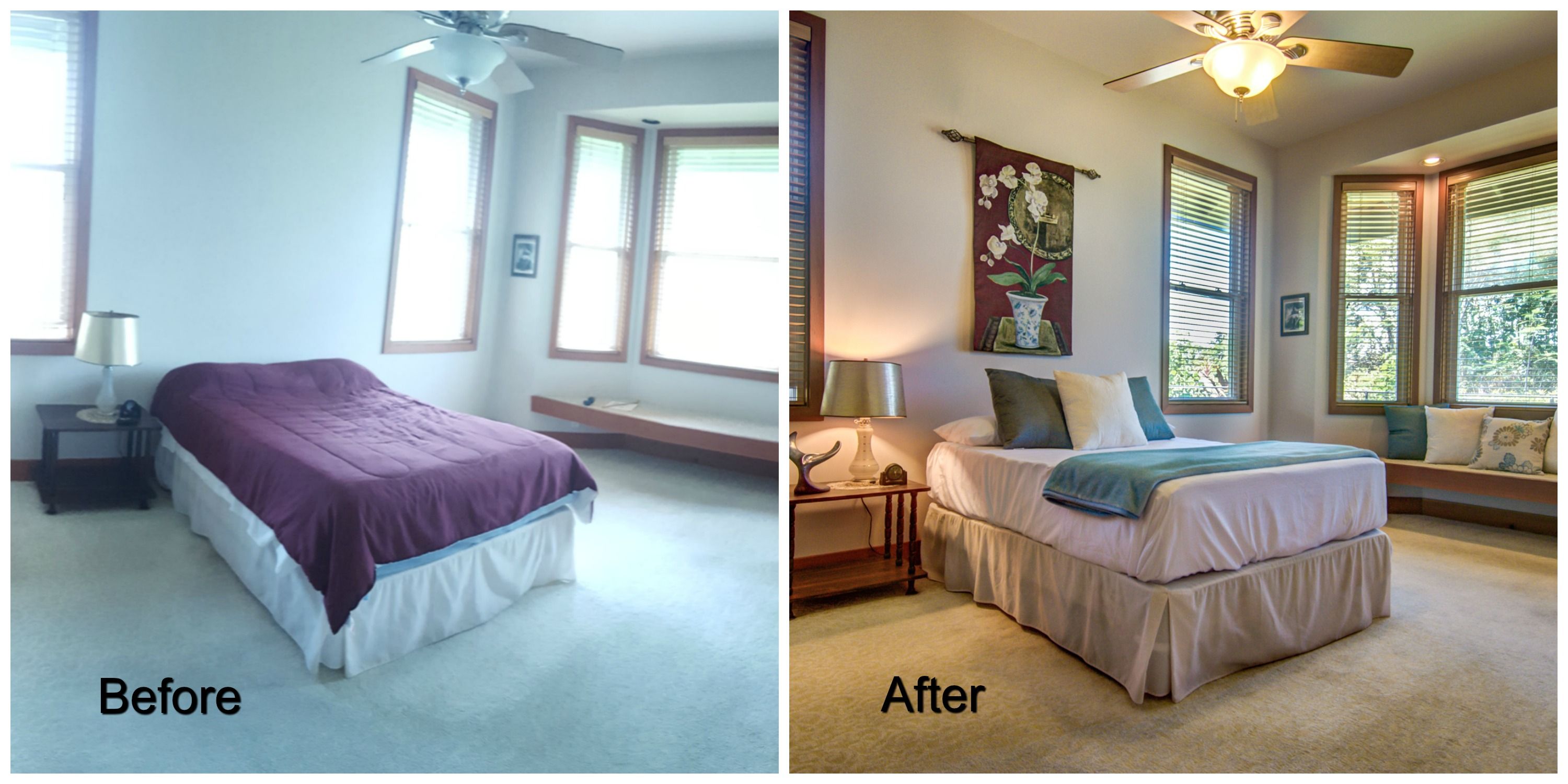 Bedrooms should not be ignored. Here, simple changes included removing a comforter that wasn't flattering and adding some pillows and art to make a warm space that buyers could see themselves spending time in.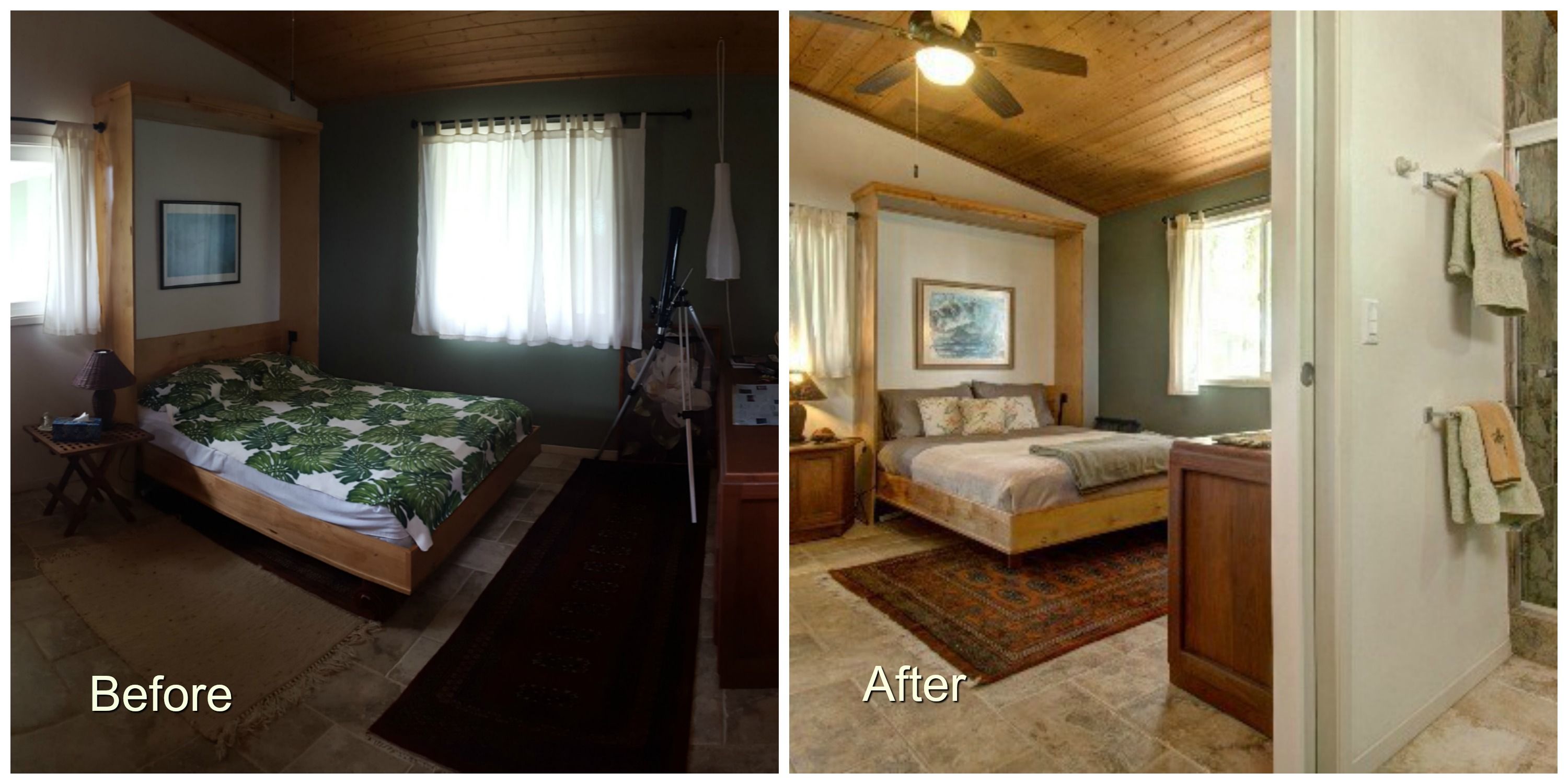 Another example of a bedroom changed with some linens, pillows and a rug. It elevates the elegance and makes the space more inviting.
Don't take it personally if your real estate agent or stager suggests changes in your home's decor. You may have made the home just right for you (as it should be) but they need to make your home just right for anyone walking through the door. By doing so, you will stand the best chance of getting the highest offer on your home possible. And maybe in the shortest amount of time, too.