See a Home in Virtual Reality
The last time the real estate field experienced something as revolutionary as the Matterport was when MLS listings became available to consumers online in the 1990's. Not since then has the buyer had so much control to shop for houses from the comfort of their own home. This is a serious game changer.
What is Matterport, you ask?
It's more than a 3D camera. It's a virtual reality camera that captures the entire home and stitches it together in such a way that you, the consumer, can walk into it and control the tour as if you were there in person.
Not sure you understand the layout on your tour? No problem, you can choose the dollhouse function and see the entire home from the bird's eye view with the roof off! Furniture and all. That part is nuts and I couldn't even tell you how it's done. Magic!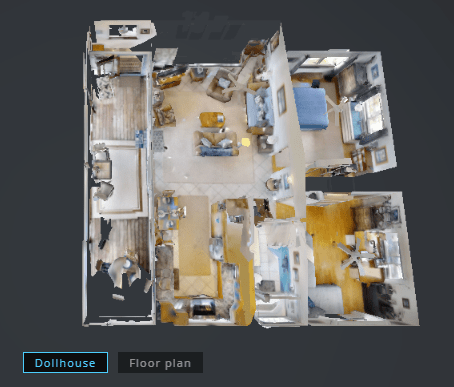 Example of a dollhouse view
We have our own Matterport system and technician and are in the beginning phases of adding it to our marketing. We are already noticing it's effect on changing the dynamics of home buying.
Hawaii famously attracts buyers from all over the mainland and even the world. People get wooed to our state's beauty while they visit but eventually, they have to go home. Mostly they find themselves shopping for their tropical dream home from their living rooms in a far away place.
We've always had buyers purchase homes site unseen. And up to now, they've just had to have a great imagination to know how the house flows and fits together.
No more.
Now buyers have the advantage of practically being there. And with google maps, they can even virtually "walk" the streets.
Take a look at an example of a home we have on the market that allows you to be Matterported into it. If you have VR goggles, we are told you can even tour using them....making your experience even more real.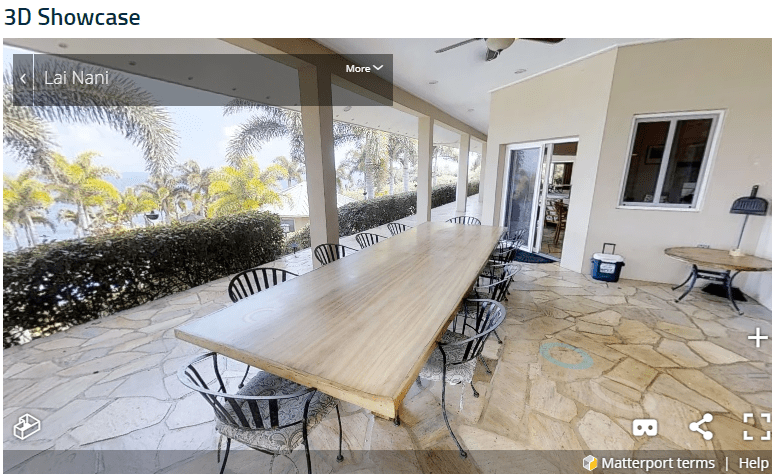 Click on image to take your own tour of this amazing place.
It's crazy! And it's part of our marketing. Ask us how we can sell your home with our extensive marking package.