Huge Turnout at Puna Kai Shopping Center
Free food from new restaurants like Banzos and Strato's New York Pizzeria! That's what got my attention and drew me to the Pre Launch Celebration for the new Puna Kai Shopping Center. I figured most people would be there for the same reason, but I didn't expect so many people to show up!
It was standing room only at Puna Kai Shopping Center as East Hawai`i as residents gathered for the highly anticipated opening. Everyone was excited to share their aloha with the new restaurants, retailers, and service providers.
Mayor Harry Kim was there and praised developer Meridian Pacific, Ltd. for their commitment to complete the center for Puna, especially after last year's eruptions. He explained that Puna Kai is more than a shopping center, it represents the resilience of local families to overcome difficult times and create a better future for their community.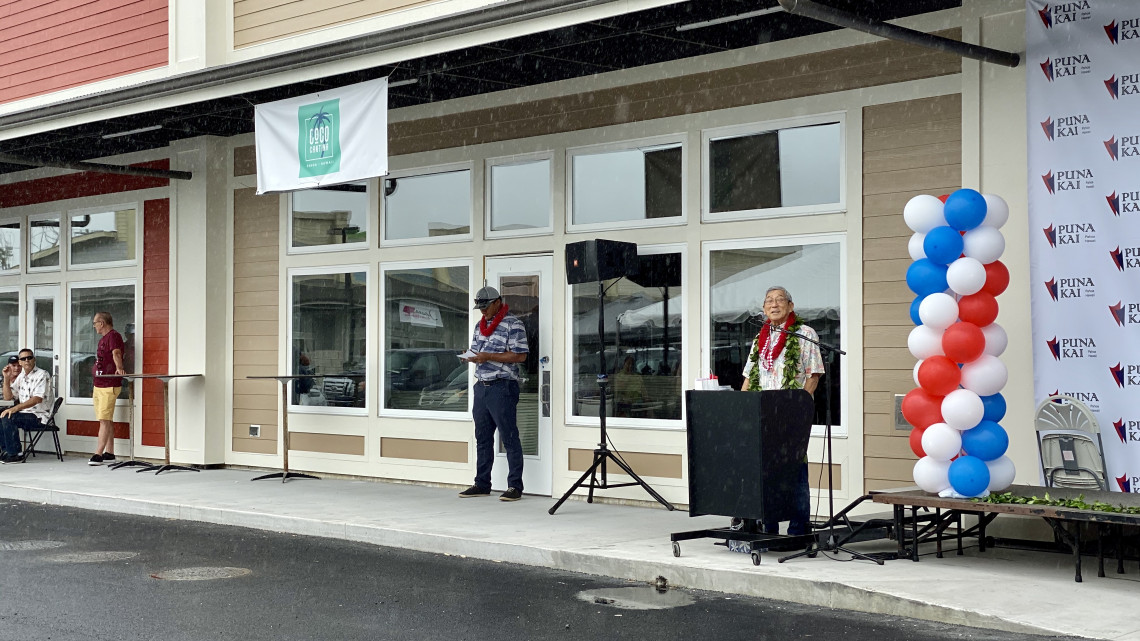 Gary Pinkston of Meridian expressed how proud they were as developers to give Puna a sense of hope after so many were displaced.Also in attendance were Pu`uhonua O Puna co-founder Ikaika Marzo and Haili Congregational Church's Kahu Brian Welsh, who performed the blessing. A keki chorus from Keonepoko Elementary School lead by Jennifer Tsuji, and Kalapana Awa Band provided live entertainment.
Puna Kai shopping center is positioned to serve the area for generations to come. As Denise pointed out in her recent market update, housing is still strong and new families are continuing to move into the area. The population growth will not only sustain Puna Kai Shopping Center, it will make a destination of choice for locals to live, work, and play.
Remember to follow Puna Kai Shopping center on Facebook and Instagram for updates.