This December I had an amazing opportunity to visit Moloka`i for the first time! I traveled with a small group representing the UH Hilo Hawaiian Nutcracker production to promote performing arts to middle and high school students.
For three days we went to school, performed a few numbers from the show, and worked with the students to teach them dances and answer questions about performing arts, college, and Hilo life. The students, faculty, and people of Moloka`i were grateful to have us, but we were even more grateful for the opportunity to travel, perform, and share our love of theatre with Moloka`i.
As I said, it was my first time there, and I experienced a lot! It would be impossible to list them all, so here's my top five Moloka`i moments.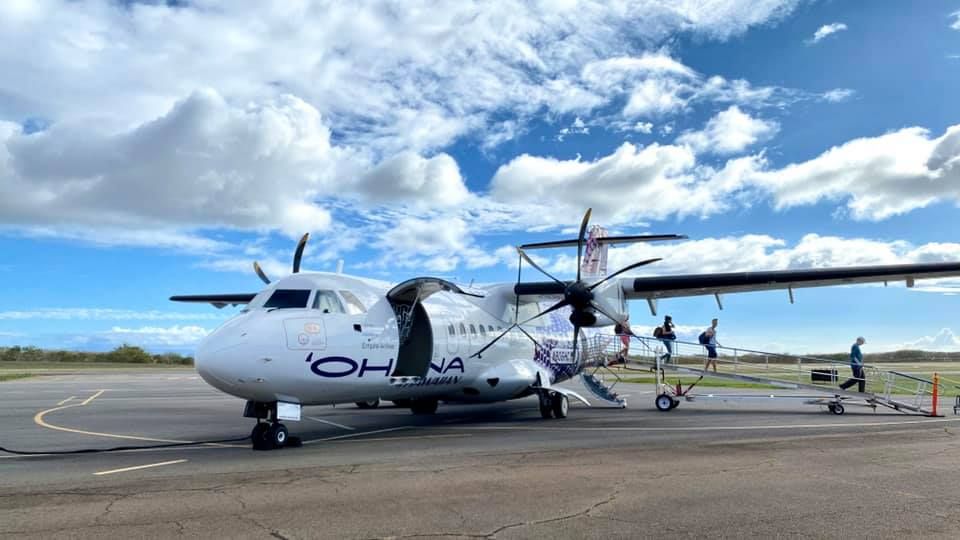 Small Plane, Big Bumps
To get from Hilo to Moloka`i, we went to Honolulu then transferred to Ohana Airlines' small propeller plane. Before taking off the pilot said we were "back heavy" and had to move people to the front of the plane. I'm not sure how he knew that, but I'm guessing they have scales under the seats. It was a quick fight, but I could feel every twist, turn and bump along the way.
We finally landed, but our bags didn't. We had no clothes, toiletries, or props for our show, and no stores were open. [Press panic button now] Fortunately, all our bags came on the last flight so we could still do the school show the next day. [Cancel red alert]
Friendly Isle
Just like our Island of Hawai`i is nicknamed the Big Isle or Orchid Isle, Moloka`i is nicknamed the friendly isle. This is an obvious one because, like Hilo, Moloka`i folks are welcoming, always willing to talk story, and happy to give advice on where to go and what to eat.
Hot Bread
Speaking of where to eat, we HAD to get the famous Moloka`i hot bread from Kanemitsu Bakery. The locals said they open Tuesday night at 8:30 p.m., so we went down the scary alley, past the haunted houses, and followed the signs.
It actually wasn't as scary as people said. But, they must have opened before 8:30 because we got there at 8:00, and people already had their bread.
I got "The Works" that included strawberry, blueberry, cream cheese, cinnamon sugar, and butter. They also had new flavors: raspberry and guava. So, I decided "why not add those on too?" I had no idea what to expect, but when the worker took a picture and said "no one's every order this before", I knew I was in trouble. As I attempted to take a bite the filling shout out of bread in all directions, making a complete mess. But that didn't stop me from eating it.
Breaking the Chain
Besides bread, we ate at local restaurants and cooked our own food from we got at the mini-marts. Don't expect to find any chain restaurants like Starbucks, McDonalds, etc. on Moloka`i. According to one person, they used to have a KFC and movie theatre, and you could even take your food from KFC in to watch movies. But no one went, and they shut down.
So with no chain restaurants, we ate at some cute local places like Dave's Ice Cream, Kualaupu`u Cookhouse, Hiro's Ohana Grill, Coffees of Hawaii, and Moloka`i Burger.
Beauty All Around
After school one day we got a chance to go north to Kalaupapa Lookout and Phallic Rock. It was a quick drive and a quick walk to both spots. The view was beautiful and we could see all of Kalaupapa, which is where people were once banished if they had leprosy.
There was beauty all around the island and we could easily see Lana`i from our condo and watch the sun set every evening. As always, I looked for the green flash at sunset. And as always, I didn't see anything!
Like any trip, it made me realize there's no place like home. I'm always grateful for the opportunity to travel and learn a little more about different people from different parts of the world (or in this case, the state). A hui hou Moloka`i!