Living in a Lighthouse....Romantic or?
Have you ever wanted to live in a lighthouse?
There happen to be several out-of-service lighthouses on the auction block, including this one in Michigan. It's been taken out of service and the highest bid so far is only $15,000. Looks a little hard to get to, though.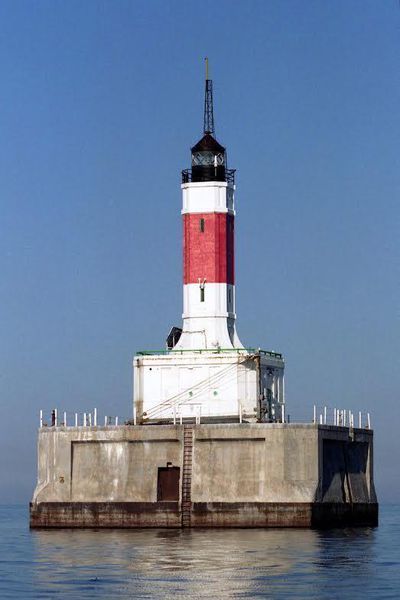 Photo: GSA Auctions
If you were thinking of living in a working lighthouse, read on.
I found this little blog by PHIL EDWARDS on Trivia Happy that points out 4 not-so-romantic responsibilities of living in and being caretaker of an actual operating lighthouse. Namely, they are:
Having to give tours (especially heinous if you are an extreme hermit)
Living without utilities and having to generate electricity off grid
Living remotely (awesome if you are an extreme hermit!)
Making sure the light (and foghorn) are functional through the night
Even with all that, the idea of living in a lighthouse somehow conjures romantic images. The ocean, the waves, the rocks, the beauty, the idea of being solitary and yet, important.
If all this sounds great to you but you'd rather not live the hard-working hermit life (or out on the lake in Michigan), consider this listing located on the oceanfront in East Hawaii. It has all the romance including the sound of the ocean and the styling of a lighthouse but you won't need to make sure the foghorn is working All. Night. Long.
MLS#601840 3bed/4bath 2644sq.ft. offered at $800,000