Lili'uokalani Gardens Stamp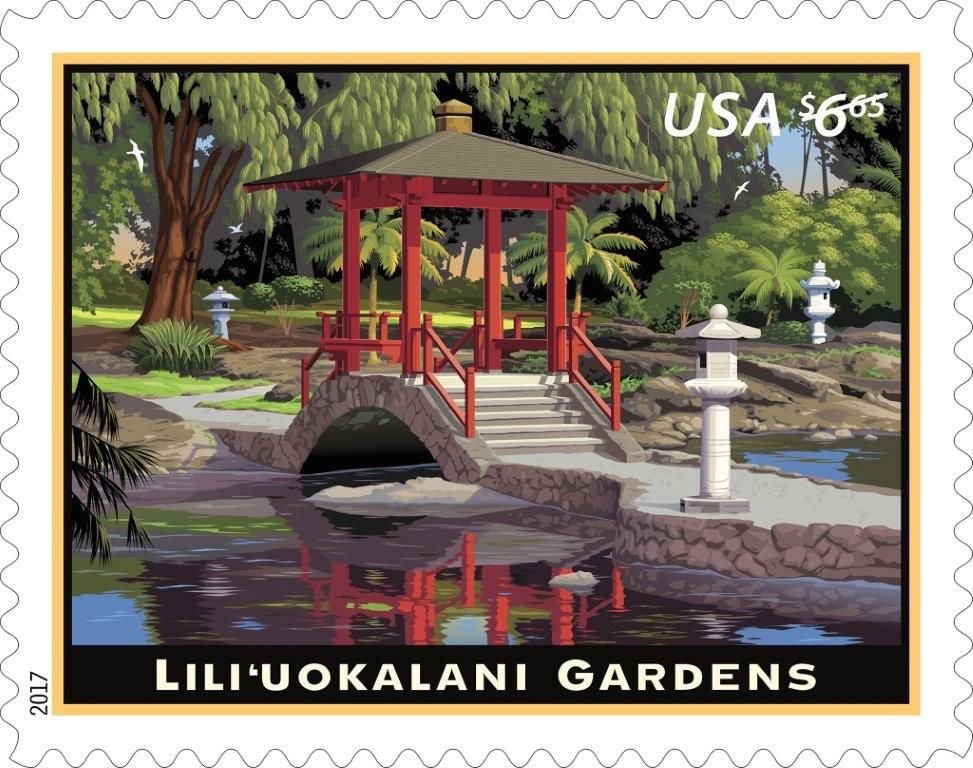 How cool is this?
Our Hilo gem, Lili'uokalani Gardens, is being featured on a Priority Mail Stamp.
We love the iconic red structure, too. It's one of the slice-of-Hilo-life video clips on this website's home page. If you haven't visited the park, you should.
Strap on a pair of tennis shoes and take a lap around with joggers and walkers or stroll around the meandering paths and bridges on the interior. It's a must-do for kama'aina (residents) and malahini (new comers) alike.
Art director Greg Breeding designed the stamp with original art by Dan Cosgrove.
You can go here to learn more about it.