Things seemed to get going a little early this year.
Here in Hilo, we've already had our lighted parade and the famous Na Makua Craft Fair (along with the concurrent Hilo High PTSA craft fair). If you weren't ready to be in the holiday spirit, you might have missed these annual traditions.
But don't despair, there are still some jolly events to herald in the holiday. Below are a few suggestions:
December 7-9, 2017
KAMA'AINA CHRISTMAS CRAFT FAIR - HILO
At the Civic Butler Building at Hilo Civic Grounds on Thursday from 2-8pm; Friday and Saturday from 9am-5pm. No admission fee. Door prizes. Lots of parking. Hosted by The Rotary Club of Hilo; sponsored in part by the County of Hawai'i. Featuring home decor, wood crafts, kitchen items, shells, cards, coffee, decorated gourds, mamai tea ceramics, jewelry, clothing, cakes, snacks, spices, artificial flowers, silver, candles, concrete pots, fused glass, bonsai and orchids, soaps and balms, baby items photography, holiday decor, and more. The BISAC food truck will be on site with delicious local food.
December 9, 2017
12th ANNUAL WAIKOLOA VILLAGE CHRISTMAS PARADE AND KEIKI FEST
The Parade will begin at 10am at the corner of Waikoloa Road and Paniolo Road and will go down to Waikoloa School along Paniolo Road, which will be closed from 10-11 a.m. The Keiki Fest will follow the parade from 11 a.m. to 2 p.m. at the school. There will be free food and games for keiki, and vendors for adults. Keiki who attend may enter a drawing for a bicycle and other prizes. The Snow King or Queen will be featured in the parade along with several other dignitaries, local businesses and cars. The Snow King/Queen will be the winner of the Lions Club essay contest and the college scholarship that goes with it. Sponsored by the Waikoloa Lions Club and Waikoloa PTSA.
December 10, 2017
LIGHTED BOAT PARADE - KAILUA-KONA
Celebrate the holidays with a Lighted Boat Parade to celebrate the holidays. Kona's fleet will put on a jolly show in Kailua Bay. The parade starts at 6 pm.
December 16-16, 2017
BIG ISLAND'S BEST CHRISTMAS ART, CRAFTS, GIFTS AND FOOD FAIR - HILO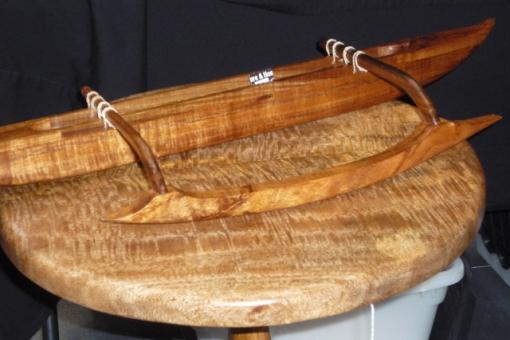 The Big Island's Best Christmas Arts, Crafts, Gifts & Food Fair has been an island tradition for the past 25 years. The Fair will be held on December 15th Friday (4pm-9pm) and December 16th Saturday (9am-4pm) at the Edith Kanakaole Stadium located at 350 Kalanikoa Street in Hilo. The Fair will feature many unique arts and crafts, textiles, jewelry, woodwork, bath products, essential oils, Tahitian pearls, Polynesian and Hawaiian inspired women, men children and baby clothing and accessories, holiday wreaths, centerpieces and ornaments, edibles for your gift baskets, food and many gift products.
December 17, 2017
COMMUNITY CHANUKAH PARTY - HALE HALAWAI, KAILUA-KONA
From 4-8pm the ancient story will be retold, menorahs galore will be lit, dreidels will be spun and potato latkes will be available for purchase. Kona Beth Shalom congregants and guests will provide a potluck dinner; no shellfish or pork. Dance and sing to music performed by Kona's Traveling Jewish Wedding Band. Admission fee for non-KBS adults; children under the age of 13 are admitted free.
December 30, 2017
WAILEA VILLAGE 20th ANNUAL MOCHI POUNDING
Time: 8AM-2PM. A traditional Japanese mochi-pounding event that started with 23 people, mostly neighbors that now welcomes between 600-700 people. Time: 8 a.m-2 p.m. at Akiko's Buddhist B&B, Hakalau. Free to the public. Saturday is the Mochi Pounding celebration, making traditional rice cakes the "old-fashioned" way: everyone takes their turn at pounding the glutinous sticky rice for good luck. Fire building starts at 7 a.m. to steam the rice. Hearty local-style lunches will be available for $5. New years crafts, food vendors, fortune telling, massage, I Ching readings, floral arrangements, plantation stories, Okinawan taiko drumming, Hawaiian entertainment and more.