Help Us Help You Help the Keiki
Last week we highlighted the Hawaii Life Charitable Fund which is in the process of accepting applications from non-profit organizations who work with our islands' children in order to award four $5000 grants. If you know of an organization who might benefit from this grant, please pass along the information to them.
Every year, Hawaii Life creates a theme which directs their charitable giving and this year is called "Caring for the Keiki." We like to support that theme and amplify it by directing Team Nakanishi's attention and charitable giving in the same theme.
One of our favorite things to do to care for our keiki is supporting the fundraising that supports their activities such as sports, clubs, dance, art, etc. We often buy tickets for lunchplates or car washes and then give them out to our clients or social media followers.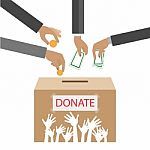 Photo by photouta/freedigitalphotos.net
If you know of anyone selling such items, please give us a call. We do have a budget but will gladly buy when we can.
If you know of other ways we as Team Nakanishi can support our keiki in East Hawaii, please let us know that, too. We'd love to hear from you!