"Grown, not flown," is the mantra of Aloha Grown, an organization on the Big Island that is committed to encouraging gardening and farming in Hawaii.
Living on a dot in the middle of the Pacific Ocean has its challenges, believe it or not. The main one is getting goods of all kinds to the people in an economical way. It is said that Hawaii imports 80% of its food, which doesn't make sense when you take into account the year round growing season and the abundance of fertile land.
A movement is afoot to change that statistic and one of the fastest growing sectors is the small kine farmer or the "gentleman farmer" who manages his/her own acreage in a sustainable way. Many gentleman farmers do their best to stick to organic practices because they are living on the land they are farming and want to take good care of it and be safe from the possible dangers of pesticides, etc. The climate allows these farmers to grow enough for themselves and even have some left over to sell or give to friends and neighbors.
It doesn't take much land here to grow what you need since the season is all year long. An acre is usually plenty but 3+ acre parcels are so affordable and can more easily fit all the fruit trees you want to plant.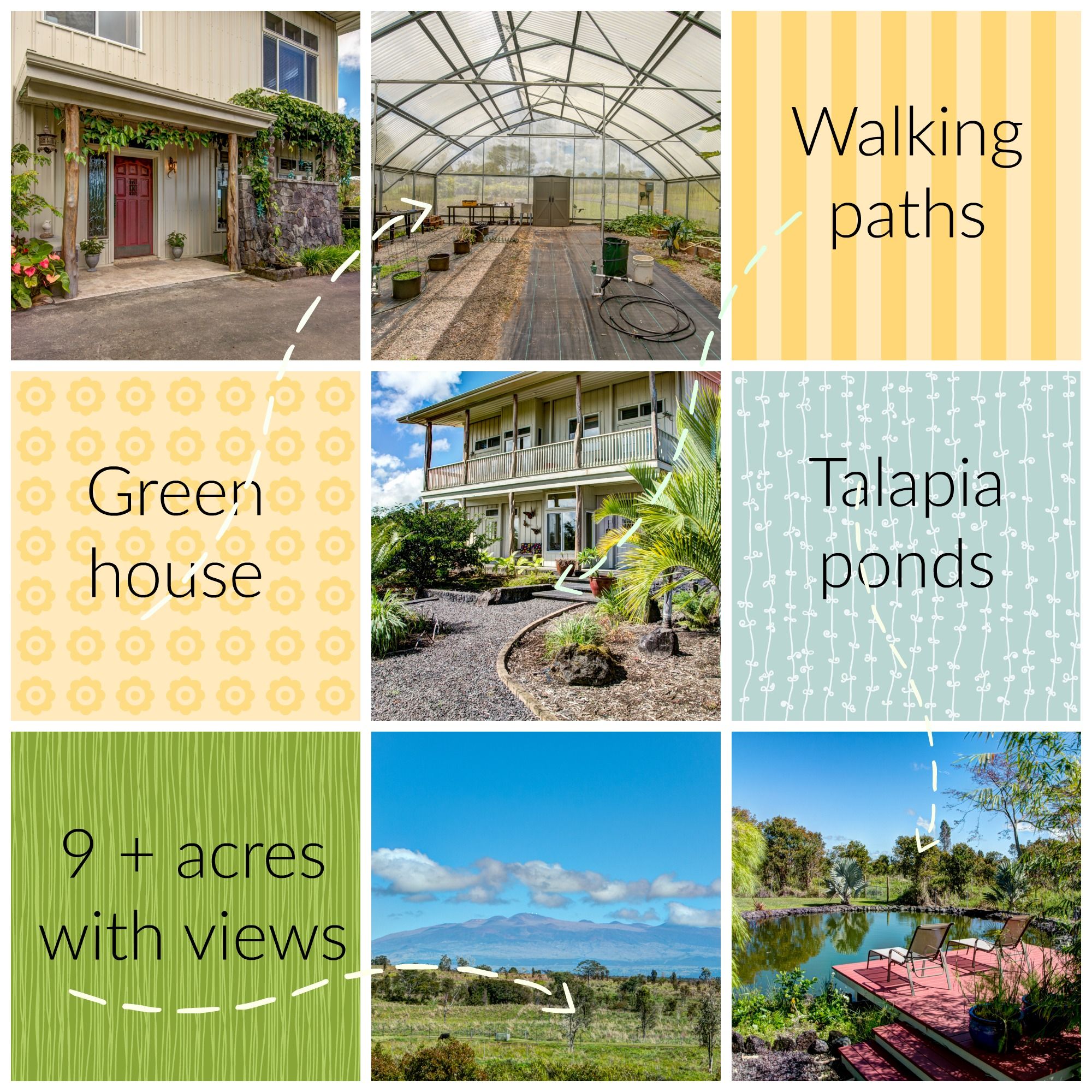 MLS#295399 offered at $499,000
Here's our featured property in the Puna District of the Big Island that is for sale. It's located at a higher elevation which offers a relief from the tropical heat. The 2700 s.f. home is full of clever custom features and beyond-standard upgrades. Click on photo to take a visual tour.
Others found on the east side of the Big Island that fit the bill for gentleman farming: