Forgot to make dinner reservations for Valentine's Day?
We've got you covered!
Last Minute Charlies need not sweat it. We procured reservations (for two)* at many of your favorite restaurants in East Hawaii.
Just PM us on our facebook page and let us know which time/place you'd like. The first one to let us know gets the spot.
We'll have the reservations changed to your name and you will score points with your honey. It's that easy!
Below are the current choices (we will make every effort to keep this up to date):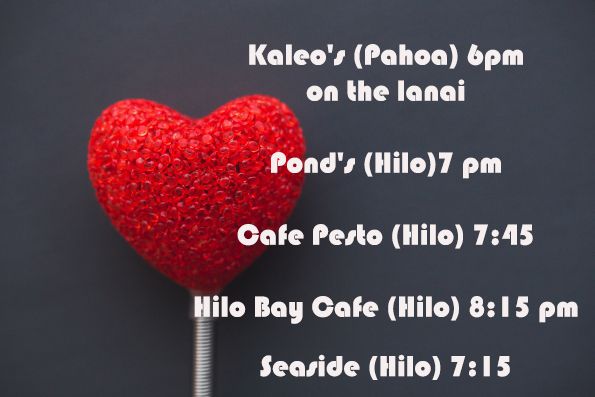 *Please be advised that this is for the reservations only. This is not a dinner give away. We saved you the spot, you do the rest.
Thank you, Shay Hata, REALTOR® ( of Buy Sell Love Chicago) for the fabulous idea!