Christmas time is one of the biggest tourist seasons for us here in Hawaii.
People from all over the world come here to escape the cold winter while kids are on break. I knew a family once that came here every year and unrolled a quilted fabric Christmas tree that they hung on a wall in their rented condo for the holiday.
Sunshine aside, Christmas on the islands has a lot of similarities to the mainland. We have all the lights, parades, decorations and holiday rush at the stores, too. But, being on an island means we have many of our own traditions as well.
Most people I know get the live cut pine trees but they have to be imported and are in limited supply. You have to get yours early if you are going to be assured of having one. Usually there is a rush right after Thanksgiving and they're gone in a flash.
So, we tend to look for alternatives to mainland pines. I don't know anyone who actually decorates a palm tree in their home (like you might think) but using a potted Norfolk Island Pine is pretty common since they are a tropical plant and grow well here.
This is an example of a Norfolk Pine that can be ordered on Amazon
Have you seen the trend of decorating pineapples with ornaments and lights? I've only seen that on the internet but not in real life.
One of my favorite things about Christmas here is that our Santa in the Prince Kuhio Plaza in Hilo is always a man who looks like he's from the islands. Even if you're visiting, it's worth making the effort to have your photo taken with a local kine Santa.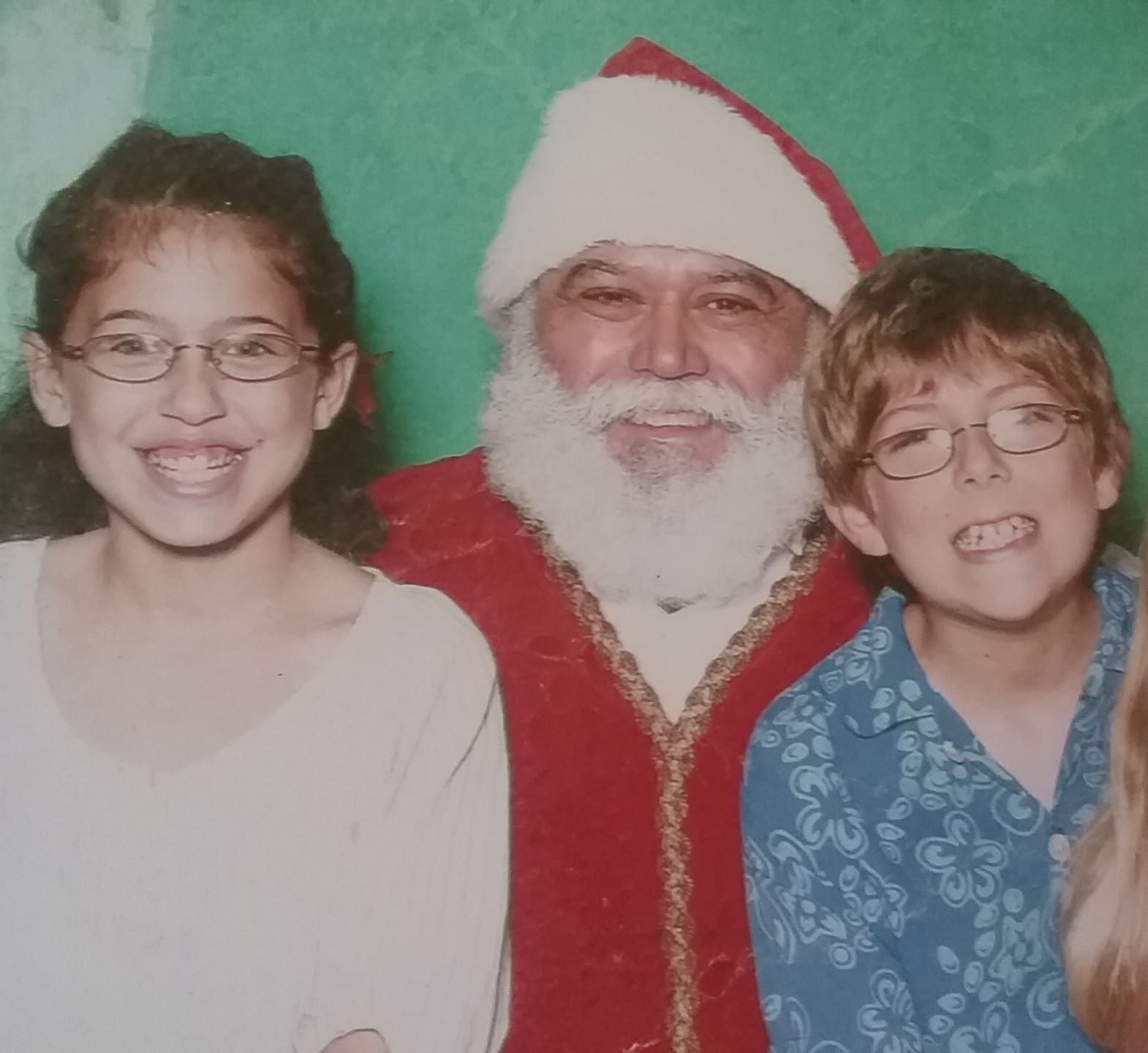 And last, around the islands, we are known for wishing each other a Mele Kalikimaka (Merry Christmas). You don't get that on the mainland.
Mele Kalikimaka from Team Nakanishi!
Cover photo courtesy of Igor Geiger/freedigitalphotos.net