Chocolate DOES grow on trees!
Willie Wonka should check out Hawaii! Cacao trees are gaining popularity as a backyard staple in East Hawaii and this year, they are having a banner season! So many cacao pods! So many opportunities to eat chocolate!
As you know chocolate is gaining a reputation for being healthy. It's high in anti-oxidants and a bit of a mood booster. But most of us have never encountered it in the raw form, (which is inedible). The cover photo shows what a pod looks like. It's the shape of a football but the size of....well....a toy football. Inside is the raw material you need to make chocolate.
Cacao is second only to coffee in its complex processing requirements and work-to-yield ratio, but like coffee is definitely considered worth the effort.
The first stop in the processing requires fermentation to get you "nibs" which are edible but not sweet. You can find nibs in snack form in most health food stores. But, much more goes into getting to the chocolate stage that we know as dessert.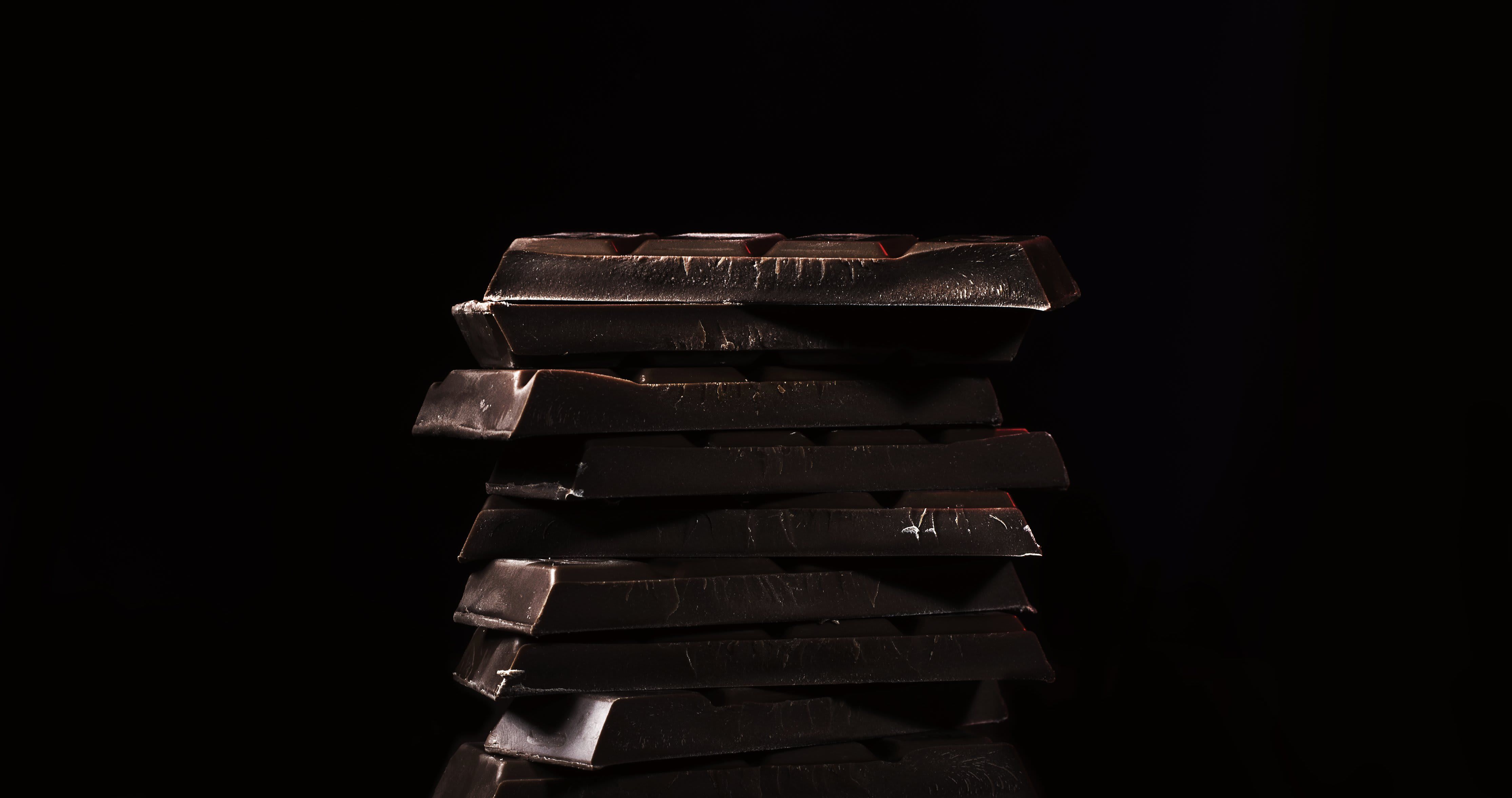 So, how to learn what to do with these wonderous chocolate fruits growing in your back yard?
Attend the Big Island Chocolate Festival in Hapuna this weekend. Tickets are required and it is a fundraiser to benefit five local non-profits and Hawaii cacao farmers.
A chocolate festival sounds too good to be true. But go check it out. It is in fact, an island reality.
Chocolate bar stack Photo by Samantha Hurley from Burst