7 Most Interesting Facts About Hilo
I love Hilo. I wasn't born here but I lived most of my childhood here and chose to stay and raise my children here. But let's face it, even though it's in the beautiful state of Hawaii, it it's not your typical tourist destination.
You may know Hilo has a reputation for being rainy (sometimes deserved but mostly not). And we don't have the big stretches of white sandy beaches that tourists crave. But Hilo does have a lot going for it that just doesn't get enough publicity outside this state. Let's take a look at my favorites.
7. The Annual Orchid Show in June by the Hilo Orchid Society. This is a three day event held at the Edith Kanaka'ole Stadium that showcases an impressive display of orchids by growers throughout the region.
6. Downtown is thriving and full of interesting shops and restaurants. In the last 12 years, it has seen a revival thanks to the Hilo Downtown Improvement Association. Vintage lampposts adorn our town. Several buildings have gotten facelifts thanks to winning a Benjamin Moore paint contest. And landscaping has improved due to an organization called Let's Grow Hilo.
5. Speaking of downtown, one of the best parts is the First Friday. The art galleries change over their installations and hold openings for the new shows. Other shops stay open later and often have music. Once a year, in November, First Friday is a huge affair called Black and White night. It seems all of Hilo is out, dressed for the occasion. The event is fun for the local crowd but tourists are sure to enjoy the energy and good times.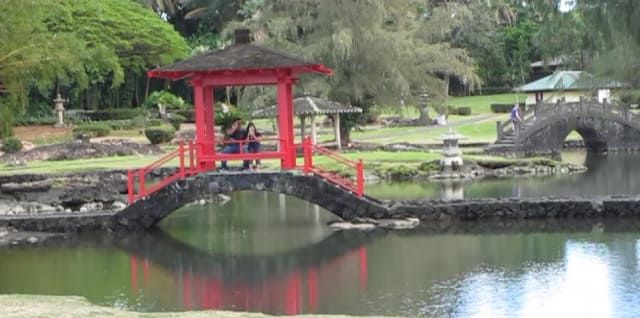 4. Liliuokalani Gardens is a 17 acre Japanese-style park on Banyan Drive. It is a must-stop for tourist buses for its beauty both in the park and the vistas it provides of the bay and beyond. Residents of Hilo love using the park for their daily exercise but its paths, bridges, ponds and tori gates make a picturesque place to just hang out. In September, Hilo honors Queen Liliuokalani with a hula festival throughout the park where 250 dancers perform the same hula simultaneously culminating in 50,000 orchids being rained on the park.
3. Along Kalanianaole Avenue which has recently been called "Beach Park Drive" you will find some of Hilo's best swimming spots. While not the expansive iconic beaches of the west side, Hilo-side beaches have their own charm. You will find sand bottomed tide pools at both Onekahakaha and Carlsmith. Richardsons provides a small beach and a larger swimming area with waves.
2. Hilo is the only place you will find the Imiloa Astronomy Center. A collaboration with UH Hilo, Imiloa is committed to educating the public in astronomy and native Hawaiian culture as it relates to astronomy (did you know ancient Hawaiians were incredible astronomers?). The center boasts a planetarium with daily star shows. The exhibit hall is phenomenal and gets better all the time. And there is even a restaurant called the Sky Garden for your dining pleasure.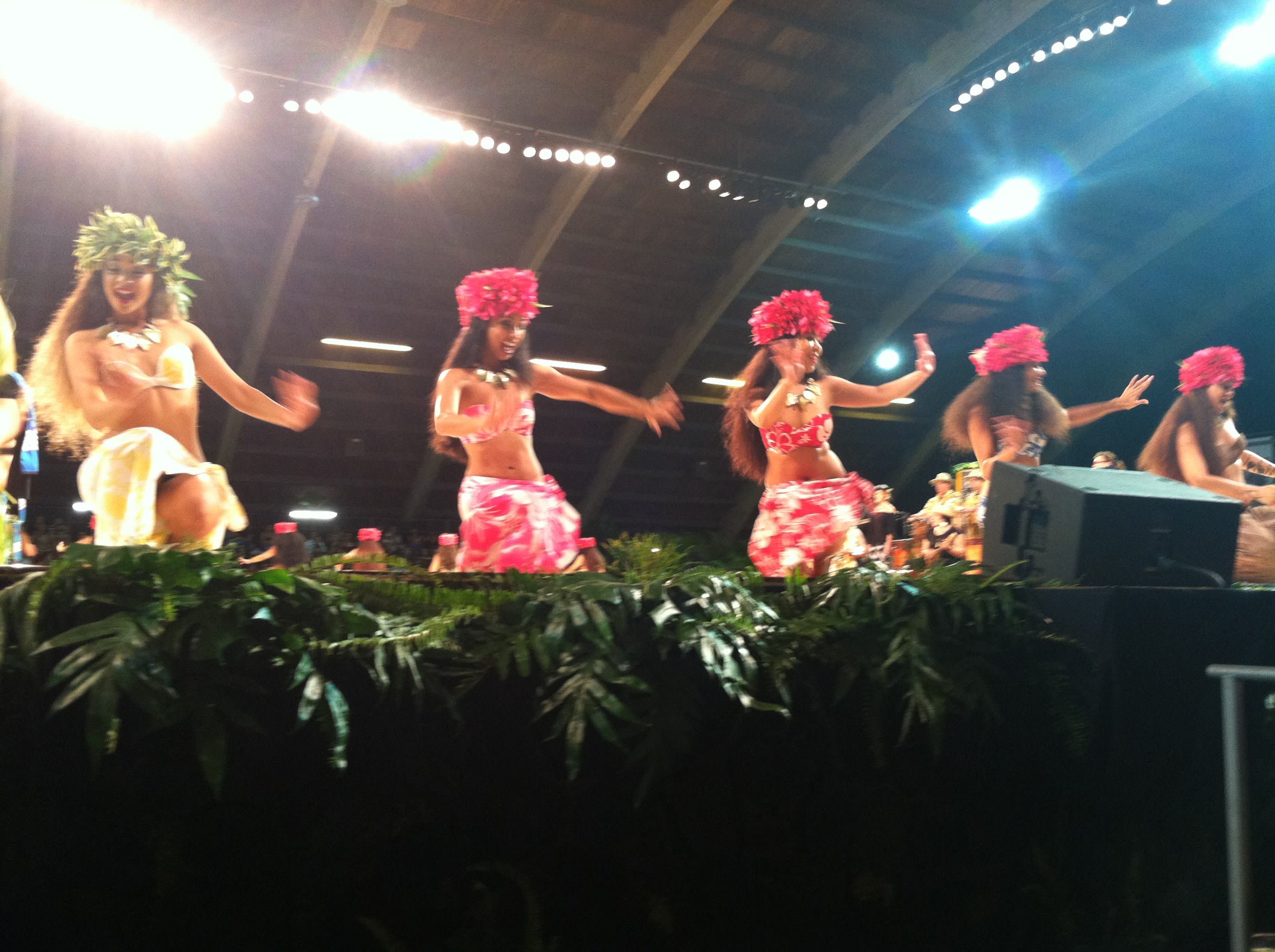 1. How could I have a top 7 list without including Merrie Monarch? Coming up April 1 this year, this is Hawaii's premiere hula festival and competition. Hula Halaus come from all over the world to participate in both men's, women's, traditional and modern dances. It is very difficult to get tickets to the actual competition but there is a freebie exhibition on Wednesday the 4th at 6pm. Just get in line early. It's very worth the wait. And I'd be remiss if I failed to mention the impressive Merrie Monarch parade on April 7 at 10:30. This is one if the best that includes royalty and horses and just about every marching band. Not to be missed.